Waste water treatment systems
NEW – WASTE WATER TREATMENT SYSTEMS.

Do you know, that any household or house owners, which are not connected to the public sewerage system or and those who live in area without public sewerage system must install their own waste water treatment plant (no later than 31.12.2017).
Excellence system (silent)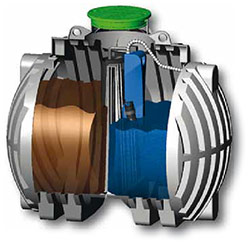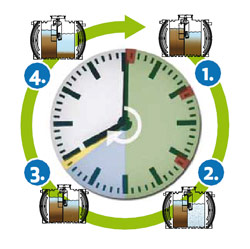 In our company you can choose several types od waste water treatment systems (plants), with all certificates and Declarations of Conformity in accordance by SIST EN 12566-3 standard.


Waste water treatment plant AQUAMAX, quality from Slovenia (our company is exclusive seller);
Waste water treatment plant TELKOM, product from recognized italian manufacture Telcom (capacity from 5 PE to 25 PE).
To determine the size of waste water treatment plant, please contact our experts (tel. number: 00386 31 578 070), which will gives you an advise for what kind of waste water treatment plant you need (according to the number of family members).
Capacity is most commonly expressed in terms of population equivalents (PE).

Calculation for five-member (5) family:


you need waste water treatment plant with capacity 5PE;
average consumption of water 750l / per day / 5PE (150l / 1PE);
for five-member (5) family this is 0,75m3/per day.
It is very important that you choose appropiate waste water treatment plant, which can not be oversized because that affect on malfunction.

In our company we can offer you the option of paying in installments (personal agreement). We can also arrange that our construction workers makes you the excavation, install your new waste water treatment plant professionally and make the connection on public sewerage system.


In subsidiary company, Vipro d.o.o., you can buy all kind of tubes / pipes (location is the same), for more information go to the web: http://www.vipro.si

ADVANTAGES OF OUR WASTE WATER TREATMENT SYSTEMS / PLANTS:


significants savings (up to 1.000 EUR in first three years after the installations);
reliable operations (silent and completly automatic);
tested solution (more than 60.000 satisfied users worldwide);
system works even if you are not at home (automatically switch on save mode, automatic return to normal operation);
guaranteed quality (50 years od live span, 2 years warranty, international certificates, service - maintenance).